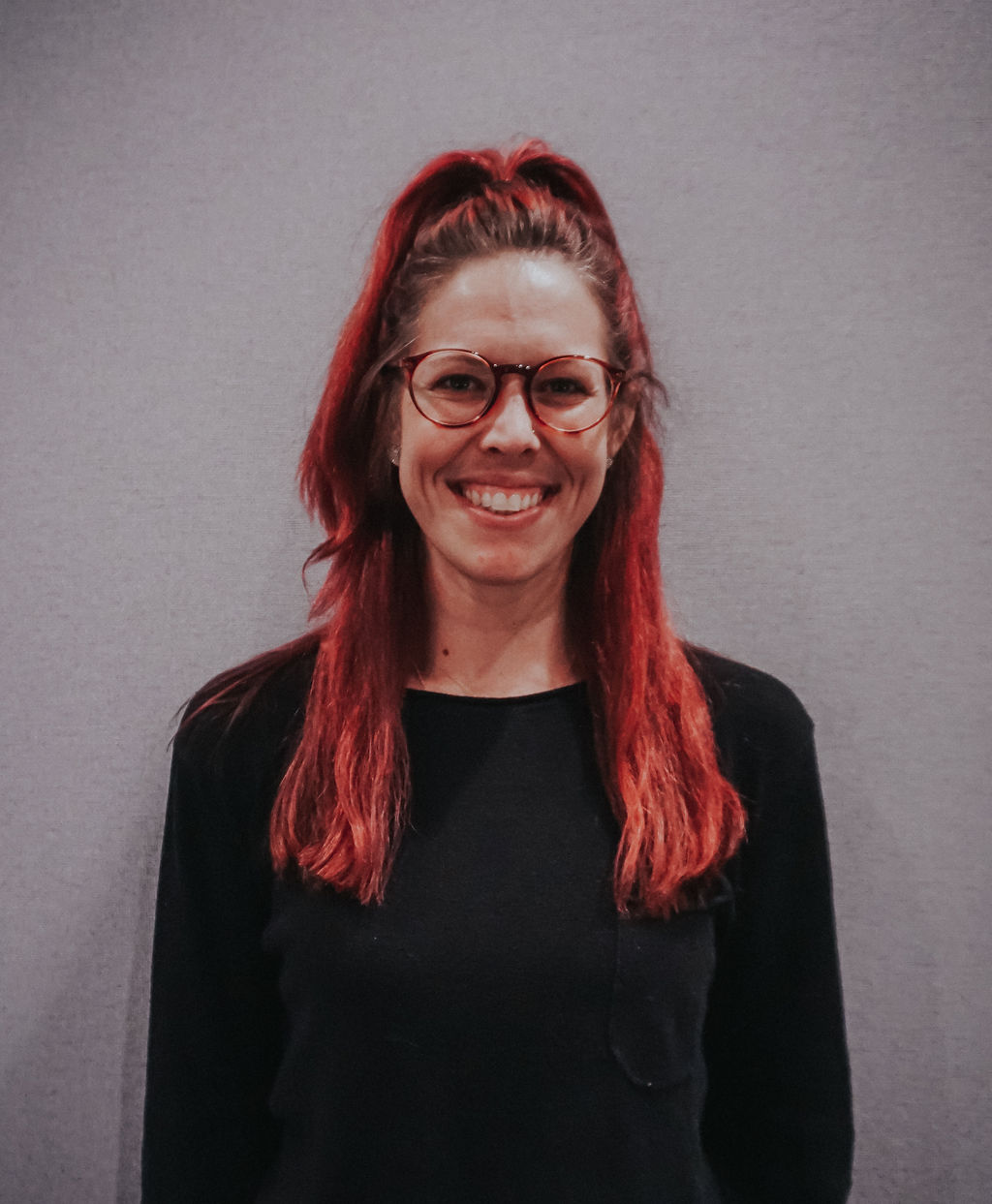 SCM+A Director
Vocal Instructor
Jacquelyn is a worship leader, vocal instructor and songwriter originally from Macon, Ga. She currently serves as the SCM+A Director and is a Worship Leader at Hillvue Heights Church in Bowling Green, KY. Jacquelyn has been singing with her family since she could talk and has been writing songs in various musical endeavors for over 10 years. After being trained by Nashville Vocal Pros James Wiggington and Brett Manning from a young age, Jacq decided to begin to teach vocal lessons as a way to disciple and train young worship leaders in her community.
Email: natosha.stanfield@gmail.com
Phone: 270-784-6462
I am a visual art instructor for SCM+A. I found my passion for art as a child and have continued to embrace it all throughout my life.
When an artist creates, they do so passionately and with purpose. They are able to create something that speaks to the soul because they themselves have put their heart and soul into their creation.
Through art, I have learned about the passion of our Creator. Like any artist, God created us lovingly and with a purpose: to add beauty to the world and spread His message of healing, hope, and love. God has put a piece of Himself into all of His creations, starting with the breath of life and the Holy Spirit. No matter our imperfections, God has called us to be perfectly forgiven and to have a relationship with Him.
In anything you do, fear of failure is an obstacle. And in those times where fear floods your veins, passion runs dry. Through art, I have found the one way to conquer fear and reawaken passion: Jesus Christ. When I let go of the fear, and let the Holy Spirit guide me, I feel a strong and undying passion for not only art, but life. Through Him, faith replaces fear. And at that point, anything is possible.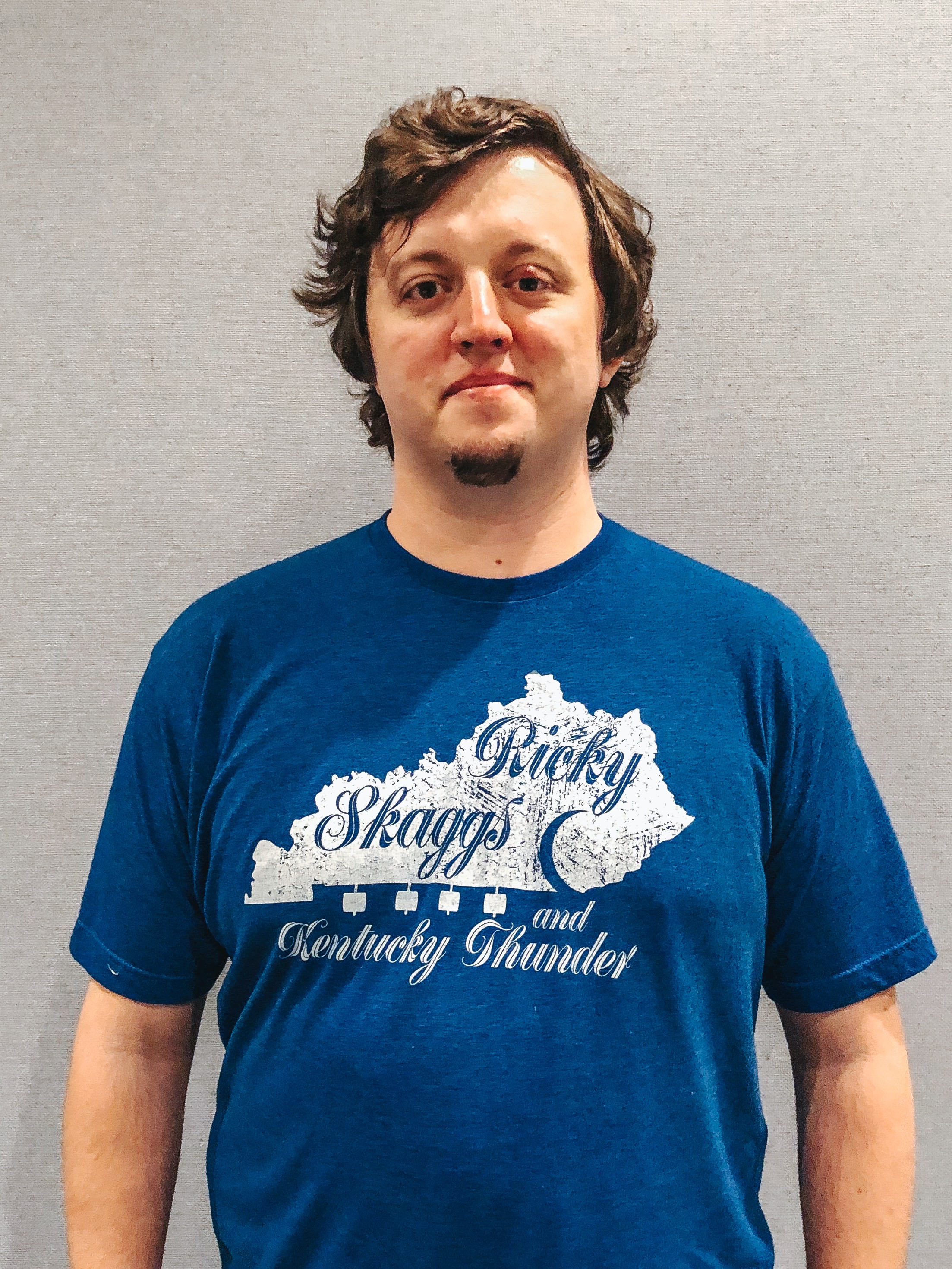 Instruments taught: Electric Guitar, Acoustic Guitar, Classical Guitar, Banjo, Dobro, Fiddle, Mandolin, Lap Steel
Currently, I play lead guitar at Christ United Methodist Church most Sundays, but am more than willing to fill in on Bass or Acoustic as needed. I play lead guitar and some lap steel with Tyrone Dunn and Kinfoke. We play everything from Motown classics to Chris Stapleton tunes. I also do occasional fill in gigs with different bluegrass bands in Bowling Green and sometimes Nashville areas.
I started teaching as a way to make some extra money using my gifts in music, but really have gotten a lot more than that from my lessons. I've seen how it can help boost a child's confidence or bring joy to a retiree. Music can change the way we feel in a good way, and comfort us when we need it. It's a beautiful thing.
While I love playing electric guitar for Church, and jamming out with my Kinfoke, my passion is acoustic music. There is just something about it. The purity, the honesty, the simplicity: It's humble. I feel closest to God when worshipping this way or with people singing acapella.
My focus musically is bluegrass and I love to share this with students. All the bluegrass instruments can be played in any genre and adapted to any style of music: It's all about how you play them. I love getting the opportunity to play mandolin in a service. Something about the sweet sounds...it just feels holy. And nothing will liven up an opening song like a banjo!
I've played multiple guitar styles for over 20 years, and have experience playing in bands of several genres. I work great with kids or adults of any age. I'd love to help you love your instrument and play in any capacity you desire.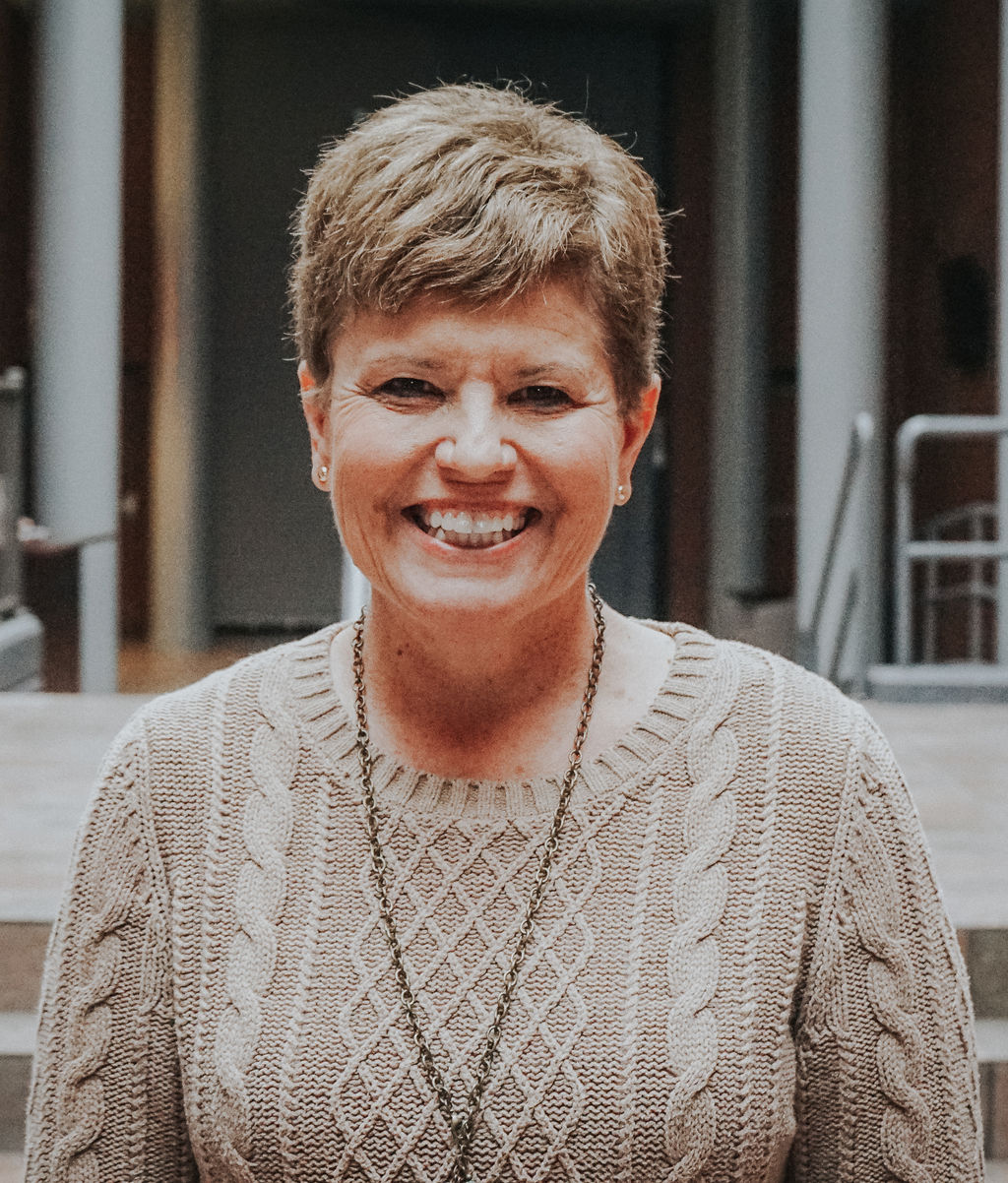 Voice and Piano
I taught public school music for over 30 years in Warren County. I have a Masters Degree in Music Education from WKU. I also teach part time at WKU in the music department.
I believe that God gave me the gift of music to use and share with others. I love watching my students continue to succeed in music after they leave my classroom.
Music is a gift from God and we should use it to glorify Him.
Guitar Instructor
Contact Info. Email: enodon626@gmail.com Phone: 270-535-5207
I have been playing guitar for 8 years. I have some experience teaching unprofessionally to friends and family. I am currently using my talents to help lead worship at my home church on Wednesdays and Sundays. I believe that any talent, music, art, fixing cars, making a good latté, etc. are gifts given from God. When God gives us these gifts He wants us to use them to glorify Him. I use my gift for Him at church and to teach others how to use their gifts so that they can succeed in their endeavors as well!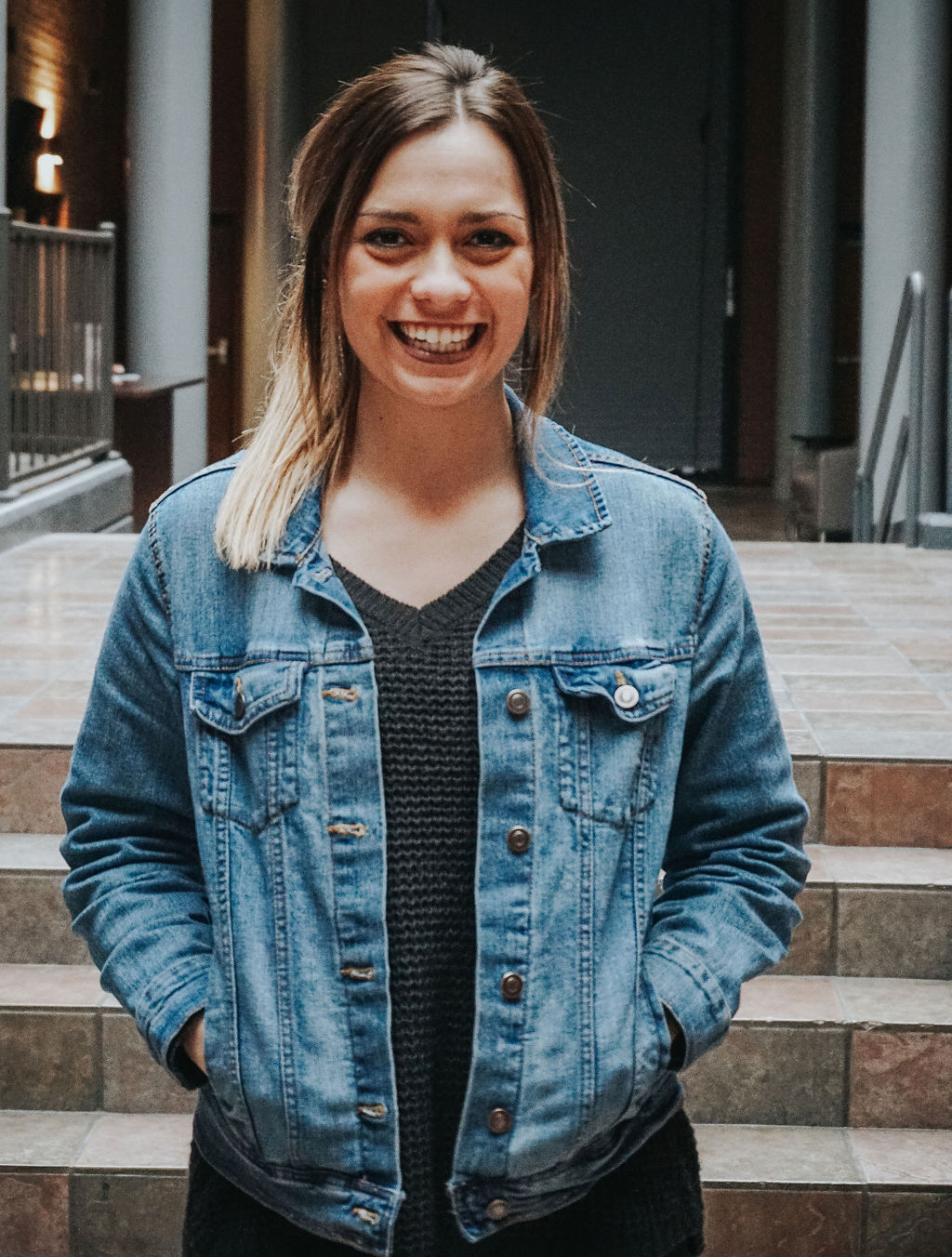 Group Dance & Group Voice Instructor
Email address: elizabethkuntz@hillvue.com
Phone number: 270-842-0012
Worship leader at Hillvue Heights Church, Bowling Green (2014-present)
Youth worship leader at River City Church, Owensboro (2009-2014)
10+ years of dance experience at Joy Johnson's Dance Studio & Musick Studios studying hip-hop, ballet, lyrical, tap, & jazz (2000-2014)
Advanced Choir & musical theory training
Elizabeth has lead worship through singing and playing the piano for nearly half of her life. She is currently on staff in the worship/music department at Hillvue Heights Church, and assists in leading and teaching the worship choir during practices and performances. She has chosen to teach at SCMA so that she can use her musical gifting to help others recognize and utilize the God-given gifts they have within themselves in a way that honors and serves His purpose for their lives.
Art
I have loved art in all forms since I could hold a pencil. The idea of taking something ordinary and changing it into something different or beautiful has always fascinated me. I have taken art classes in school and been through extracurricular programs, but am mostly self taught. I work full time as a nurse and Art is something I do to express myself and soothe my soul.
My hope when teaching with SCMA is that I am able to share my joy of creating with your kids and that they can find and learn art forms that they love. I just want to fully use the gifts God has blessed me with and encourage the students to do the same.
Strings
(270)970-8331
Shelly started playing violin in the fourth grade. She continued to play it up until the seventh grade when she realized it wasn't the right instrument for her. In the seventh grade, her orchestra teacher wanted her to switch to cello. Right then and there, she fell in love with music and found her calling.
Shelly has a degree in Music Education, Instrumental, K-12.
She has been playing cello for 13 years. She has travelled to many places playing such as, Austria, Switzerland, England, France, Germany, Leitchtenstein, and Italy. She is currently teaching Preschool Music at Holy Trinity Lutheran School and Co-Owner of SOKY Cellos.
Shelly has been playing cello at Hillvue for five years and is currently playing for the WKU Orchestra.
My name is Matthew Adams, I am 17 years old, and I teach piano. I've been playing piano for 10 years, and have been actively growing in my passion for worship leading and creating new music with my God given talents. In addition to playing piano, I have also had the opportunity to learn how to play guitar, sing, and produce music. I take it as a huge blessing to pass on my knowledge of music to other musicians.
Email: mja01adams@gmail.com
Phone Number: 573-645-8929
Dance
(270) 779-9007
Trained for 15 years in ballet, tap, jazz, pointe, lyrical, hip hop, contemporary, and musical theatre. I've trained at dance arts in SOKY dance ensemble, which consisted of 20 hours of classes per week. I've also trained with Joffrey Ballet's summer program in New York, Orlando Ballet's summer program in Jacksonville, FL, and Nashville Ballet's summer program in Nashville, TN.
Currently I am still training, but have also branched out to choreographing and teaching. I've choreographed a dance for Rich Pond Elementary School's beta club and a dance for South Warren High School's Beta Club that placed first at the state convention and third at the national convention. I also choreographed a solo that won a talent award at Warren County's Distinguished Young Women Program.
I enjoy sharing my talents and passions with others and hope to inspire them.
Bass
Garrett Cline is a worship leader, songwriter, session and touring musician from Bowling Green, KY. He has been playing guitar and bass guitar for 20 years and has been touring professionally and participating in the Nashville session arena for the past six years. In his time, Garrett has received RIAA Platinum and Gold record certifications and has played on several Top40 Country hits. Garrett's deepest desire is to see people connect to Christ through the gift of music.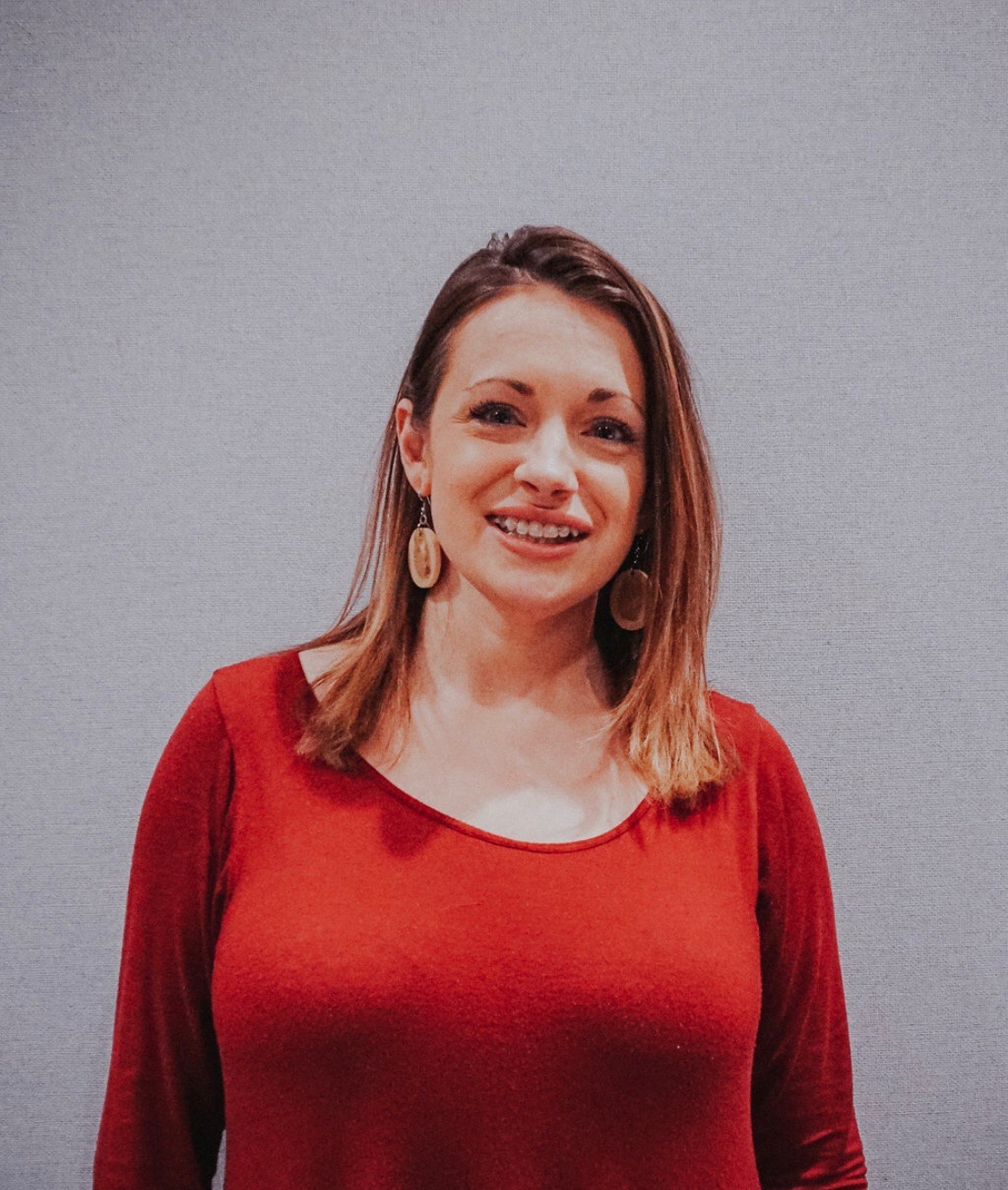 Sarah VanMeter, a Nashville, Tennessee, native has been involved in music and the arts since the age of 9. While attending high school, she had lead roles in the musicals "Hello Dolly," and "Annie Get Your Gun." One of her favorite roles was playing Audrey in "Little Shop of Horrors." Sarah was an award winner for her high schools' Forensics Team in the category of Dramatic Interpretation, with her version of the monologue, "The Button."
She was also a member of her high school's choir program, in which she participated in the Tennessee All State Choir, where she was ranked #1 as a 2nd Soprano.
When not at school, Sarah found a real joy in singing for the Lord. She lead worship for almost 3 years in her church's high school ministry.
Before graduating high school, Sarah studied voice for 2 years under Donna Stokes-Rogers at Belmont Academy. After graduating high school, she received a performance scholarship in 2004 to attend Austin Peay State University. While in college, Sarah performed in the audition only Chamber Singers. She studied voice and vocal pedagogy with Dr. Sharon Mabry, studying voice for a total of 5 years during her college career. Sarah played the role of "Suor Osmina" in the opera, "Suor Angelica."
While attending college, she also sang on the Praise Team for Grace Community Church in Clarksville, TN. She even had the wonderful opportunity of singing background vocals and one lead vocal on the demo for the Daniel Doss Band, who was later signed to Sparrow Records.
Sarah graduated from Austin Peay State University with a degree in music with a vocal specialization. She has over 5 years of private lessons teaching experience.
She also enjoys singing on the praise team at Hillvue Heights Church in Bowling Green, KY and teaches private music lessons to over 30 wonderful students throughout the year.
Lessons offered include: voice, beginning piano and beginning guitar.
Her passion is to help young people discover the healing power of music and the arts while becoming the best version of themselves. She loves to watch new students learn and grow and is very excited about partnering with South Central Music and Arts Academy.
I teach piano lessons at SCMA, and I have been playing piano since I was six years old. I am especially interested in teaching people who are taking piano lessons for the first time and people who have taken piano lessons before but would like to focus on learning more about music theory. I was fortunate to be able to take music theory classes in high school and college, and those foundational skills have made it easier to take what I have learned from piano lessons and teach myself new skills when learning a song; I am interested in passing that information on to other people who can use it to enhance what they already know about playing the piano. I currently play keyboard at Hillvue Heights Church during the Wednesday night service and on Sundays for a special children's worship service we do for kids in 1st-6th grades. Teaching piano allows me to do something I love, which is mentoring other people to help them grow and change in positive ways. If you are interested in signing up for lessons for yourself or your child, please contact Jacq Cline at (270) 842-0012 or by email at jacqcline@hillvue.com.
Drum/Percussion
I am one of the drum/percussion instructors at the South Central Music & Arts Academy. Here is some of my music experience background.
Have 41 years of experience playing drums and percussion
Drummer at Hillvue Heights Church
Former percussionist with Tyrone Dunn and Kinfolk
Former drumline instructor at Grayson Co. High School
Former guest drummer for the Kentucky Baptist Youth Orchestra and Choir
Studio musician at The Dwelling Place studio (drums, bass, vocals, producer, arranger)
Bass player for the band Worship Fusion
Bass player for Hillvue Sr. High band and Hillvue Children's band
Bass player for T. Martel R&B gospel band
I look forward to working with my students! I have a passion for music and want to share that passion through teaching time, rudiments, stick control, reading percussion music, general music theory, teaching drum set and much more!
Vocal Instructor & Group Voice
Email Address: chelseawallace@hillvue.com
Phone Number: (270)842-0012
Chelsea has been singing as long as she can remember. She has taken voice lessons in Nashville, and learned most of her tricks from Jacq Cline, her sister, who is a vocal instructor, and her mother, who received degree in music education in college. She has been singing in many different events since she was in elementary school and continues to sing as much as possible. Chelsea has been leading worship at Hillvue Heights Church since her middle school years and continues to do so today. She loves to sing and to praise God with her voice. Chelsea loves being a vocal instructor and being given the opportunity to teach people all the things that have helped her throughout her life. She wants her students to be encouraged to use the gifts that God has given them in order that they can give their gifts back to him and be a part of the work that God can and will do in and through them.
Vocal Instructor
(270) 842-0012

Worship Leader at Hillvue Heights Church
Professional Studio Session Singing Experience
Certified National Center for Voice & Speech Trained Vocologist (2018)
Worship Leader for Liberty University's Sounds of Liberty (2012-2014)
Kentucky Governor's School for the Arts, Musical Theatre (2011)
Raleigh has cultivated a love and passion for singing over his 13+ years of experience. He desires to share the knowledge he's gained and help train those who share the same love and passion. He's excited to team up with SCMA in their mission to equip, encourage, and empower individuals to impact the world with their God-given gifts and abilities.
Photography
I've been working as a photographer since I was 12, I've been the head photographer at South Warren for 3 years, and also a photographer at Hillvue Heights Church.
I'm currently working as a photographer for The Sporting Times as well as free-lancing for myself. God has blessed me so much with photography at such a young age, I want to continue to grow in my journey with both God & photography, taking others with me along the way.
Teach: Acoustic Guitar and Drums
Contact: 270-991-5882
Experience: Guitar, playing since 20 years old (1983) self taught
Drums, playing 10 years old (1973)
Personal Connection: I started playing drums in church as a child. I came to Bowling Green in 1981 played with Author Gregory Band, Aircraft and sat in with multiple bands.
I started playing acoustic guitar at age 20 and have never looked back. I'm a singer/songwriter and had the pleasure of opening for The Jimmie Van Zant Band, The Bama Band (Hank Williams Jr.) I also put out a country music video in 1993. I am now playing in praise team at church. I give God all the glory for the talents I am blessed with and able to share.
Drums
Darrick is a worship leader and professional musician currently touring with CURB/Word recording artist, Dylan Scott. Darrick has played drums on multiple Top40 Platinum and Gold certified country hits and appeared on national television. From the age of 7, Darrick knew that God had given him the gift of music and the God had called him to be a drummer. While being thankful for all that God has allowed him to experience, Darrick acknowledges that his gifts were given to him to build up the Church and shine the light of Christ to the world. The foundation that God has placed in his life allows him to teach others that music best serves the world when the musician's heart is consumed by God.
Photography
901-493-0744
Experience: I have over 10 years of photography experience and professional training - weddings, concerts, portraits, and events!
What I currently do: I am currently a freelance photographer specializing in live music/event and portrait photography!
Personal connection: God has blessed me with creative abilities and I am SO thankful to be given the opportunity to share those talents with my community through SCMA and teach others about what I love and how to capture the beauty of God's creation with photography!